Birth Photography + Fresh 48 - Spokane, WA
Eleanor
I had the honor of getting to photograph not only the birth of this sweet baby girl into the world, but also getting to capture some of her first family photos and getting to meet her big brother! Apart from having my own babies, this experience was the most awe-inspiring, intense and beautiful event I've ever been a part of. To be invited into such an intimate and personal moment of someone else's life was such a privilege and I am forever grateful for this couple's trust in me and the opportunity that this experience was. Keep reading to hear this beautiful birth story!
Momma's labor and delivery was hard and fast. We knew that the chance of an early and fast delivery were very probable (based on baby number one's birth) but man- this little girl was READY to meet her Mommy and Daddy for sure! Baby Eleanor arrived less than TWO HOURS after mom felt her first real contraction and only forty minutes after arriving at the hospital! The original plan was that I would meet them at their home and take photos of them prepping and leaving their house, but as I jumped in my car in the middle of the night I saw their text that there wasn't time and I should meet them at the hospital. Traffic laws may or may not have been broken on that 15 minute drive to the hospital but thankfully I made it! I literally burst through the doors to Labor and Delivery about 2 minutes before taking this first photo. Sweet Eleanor arrived at 2:06 into the arms of parents who were already so in love with her it literally brought tears to my eyes! The joy and utter serenity on mom's face took my breath away and I realized at that moment that I was hooked! My passion is photographing families and birth photography is definitely the ultimate form of family photography in my opinion! Getting a first row seat to such a miracle…there is just no comparison!
After everyone got a few hours of sleep, I returned to the hospital and had the pleasure of seeing even more of little Ellie and her lovely family and was able to capture that first meeting with big brother (which was OH SO SWEET)! I am so blessed to have been witness to all the love in the room that day and just so humbled by it all!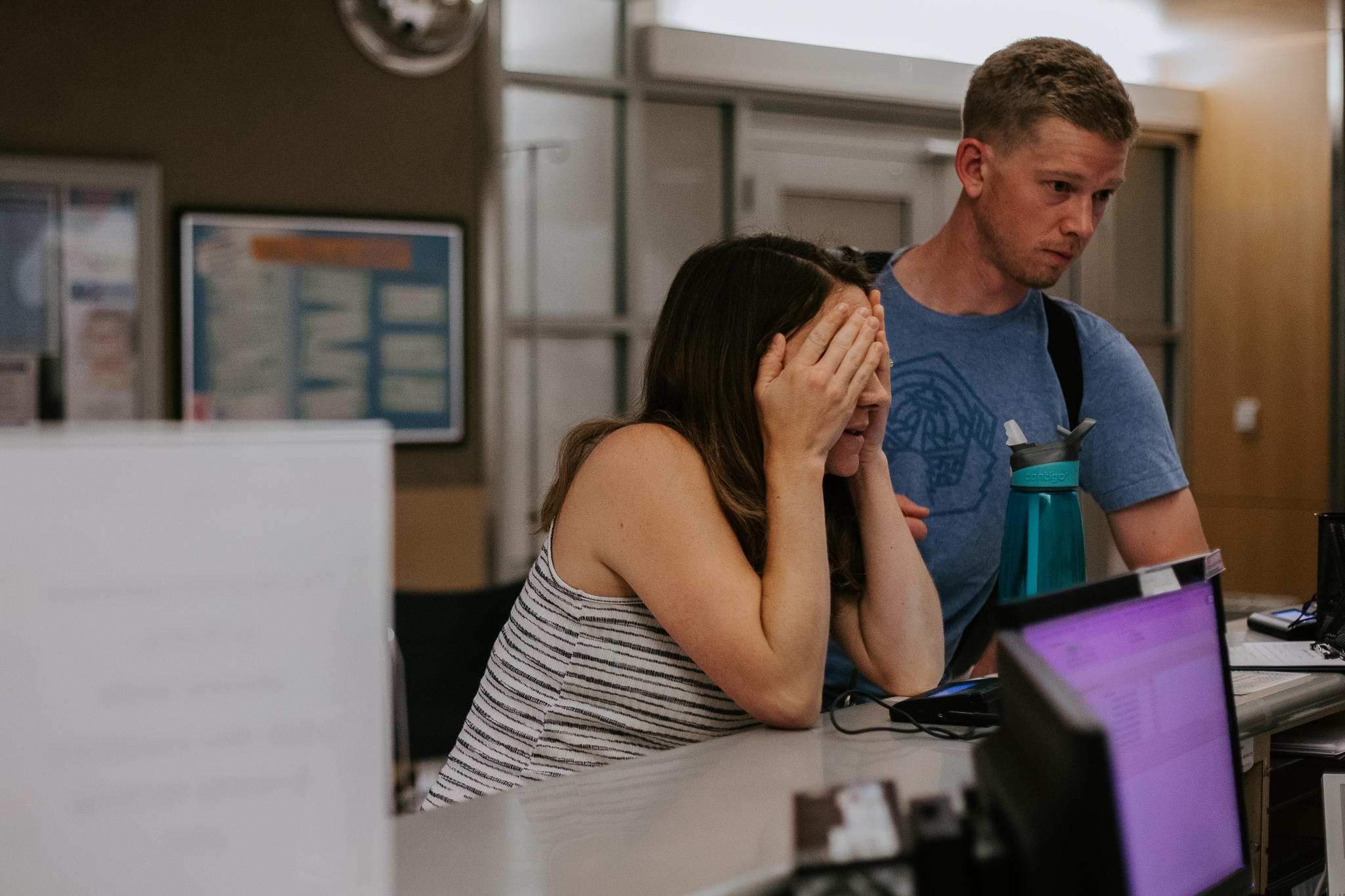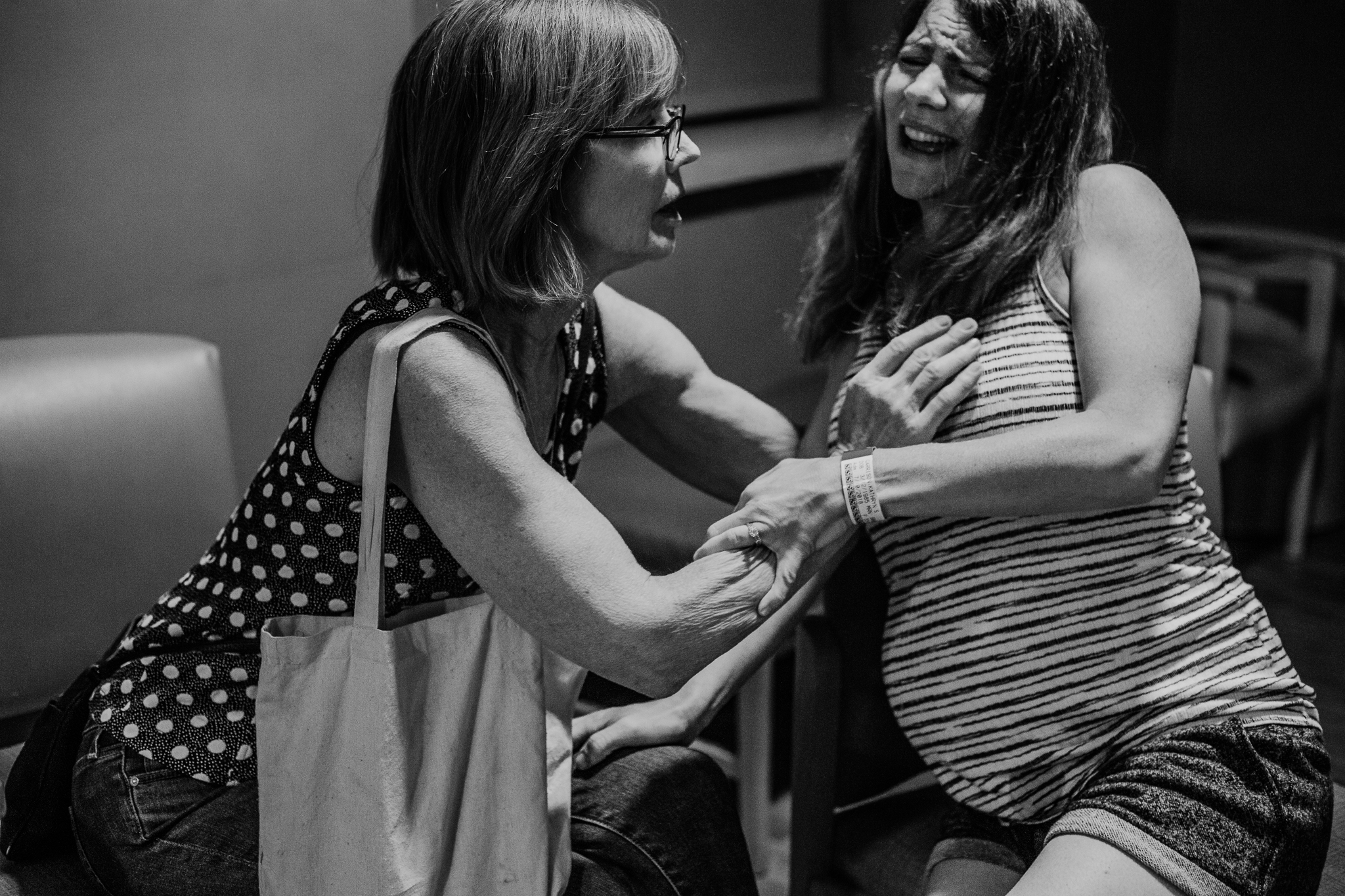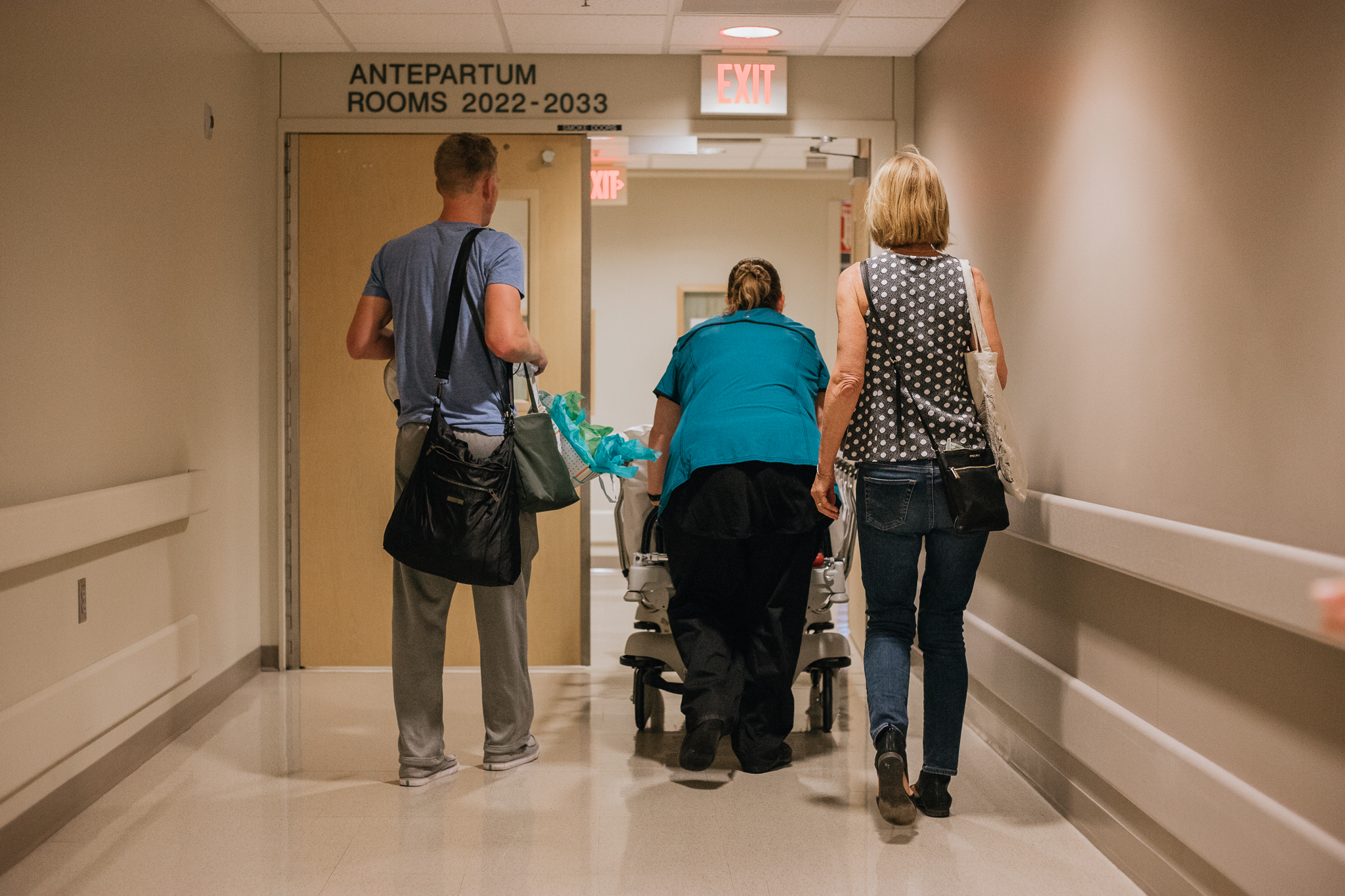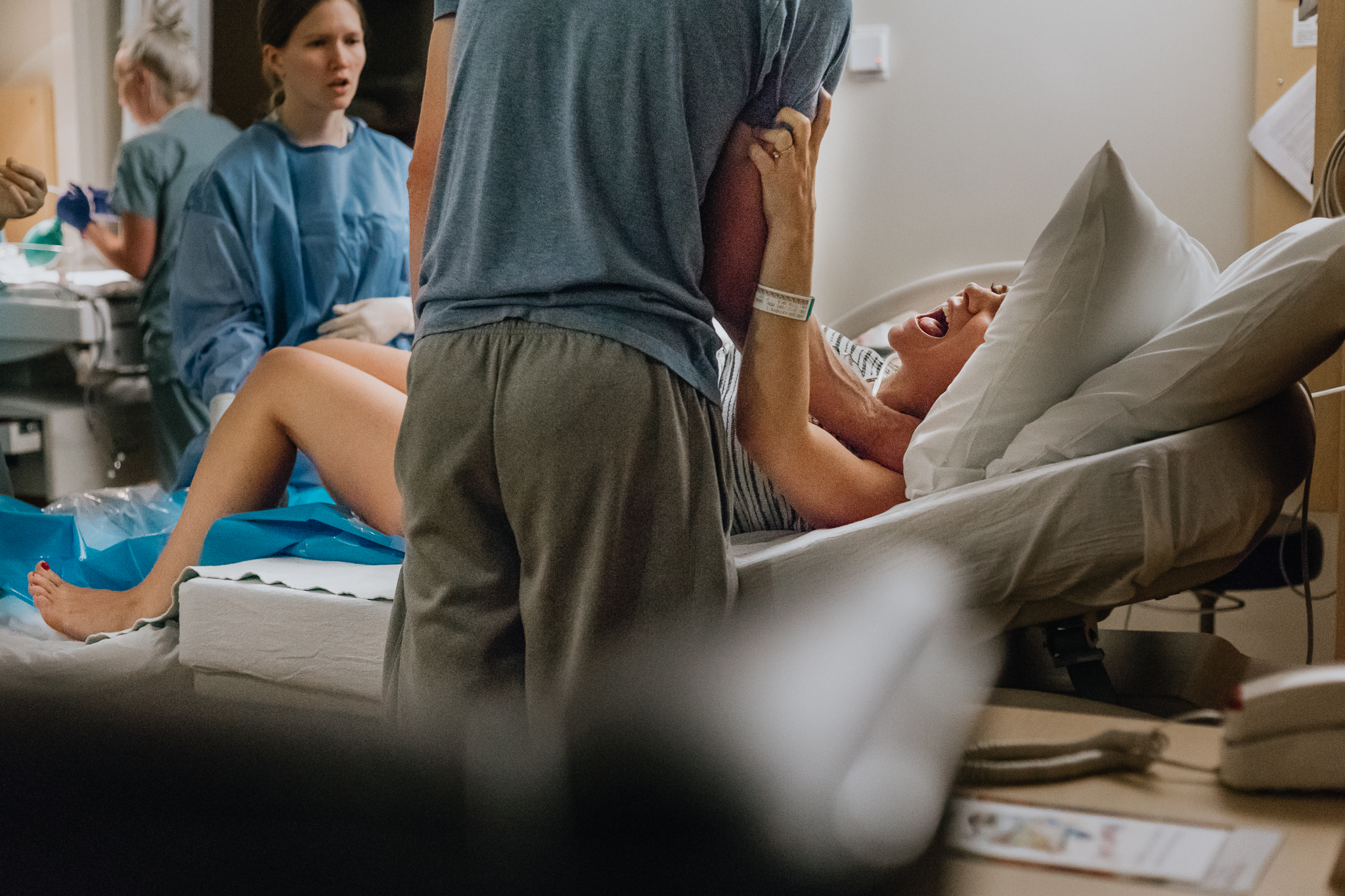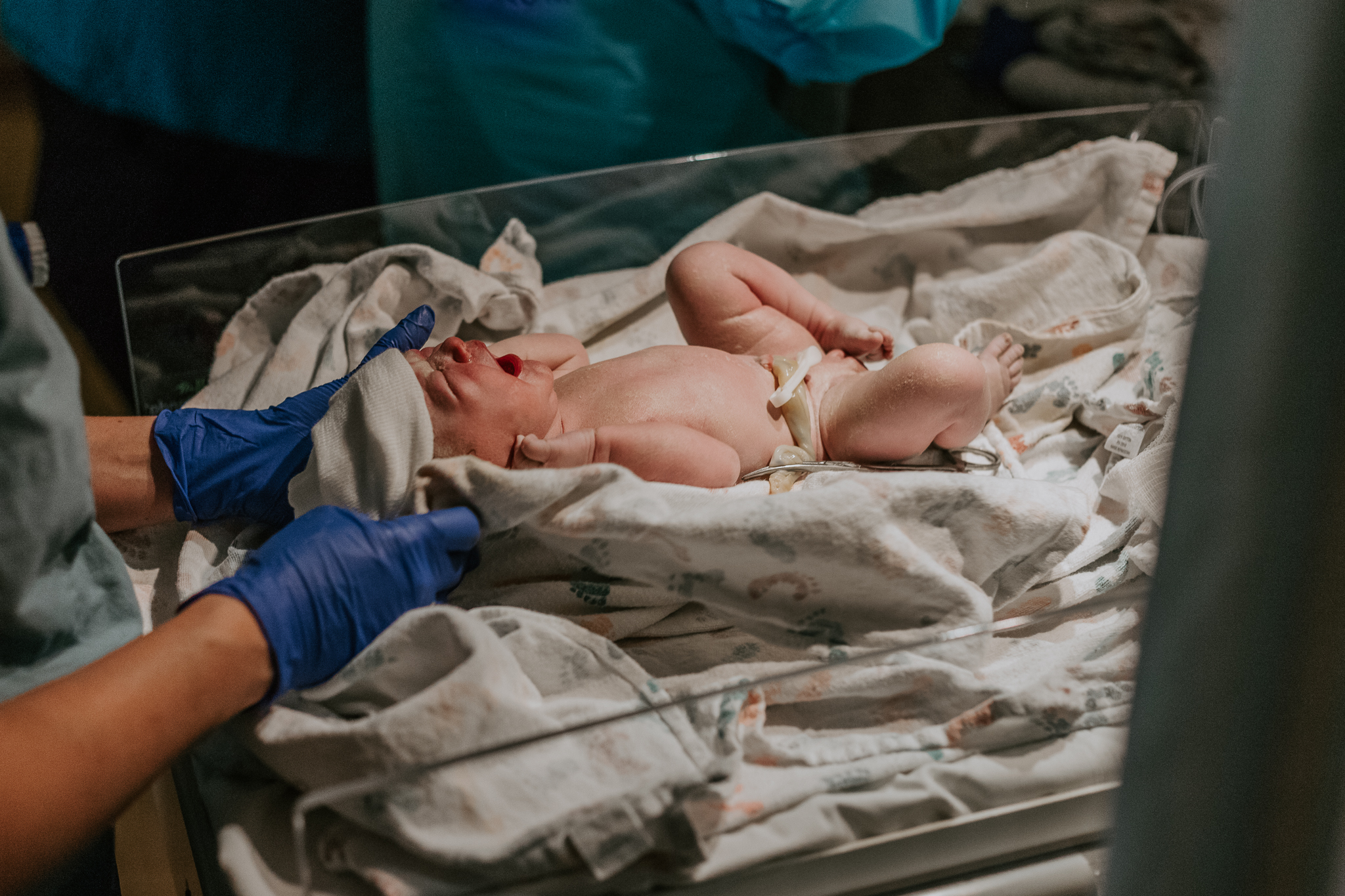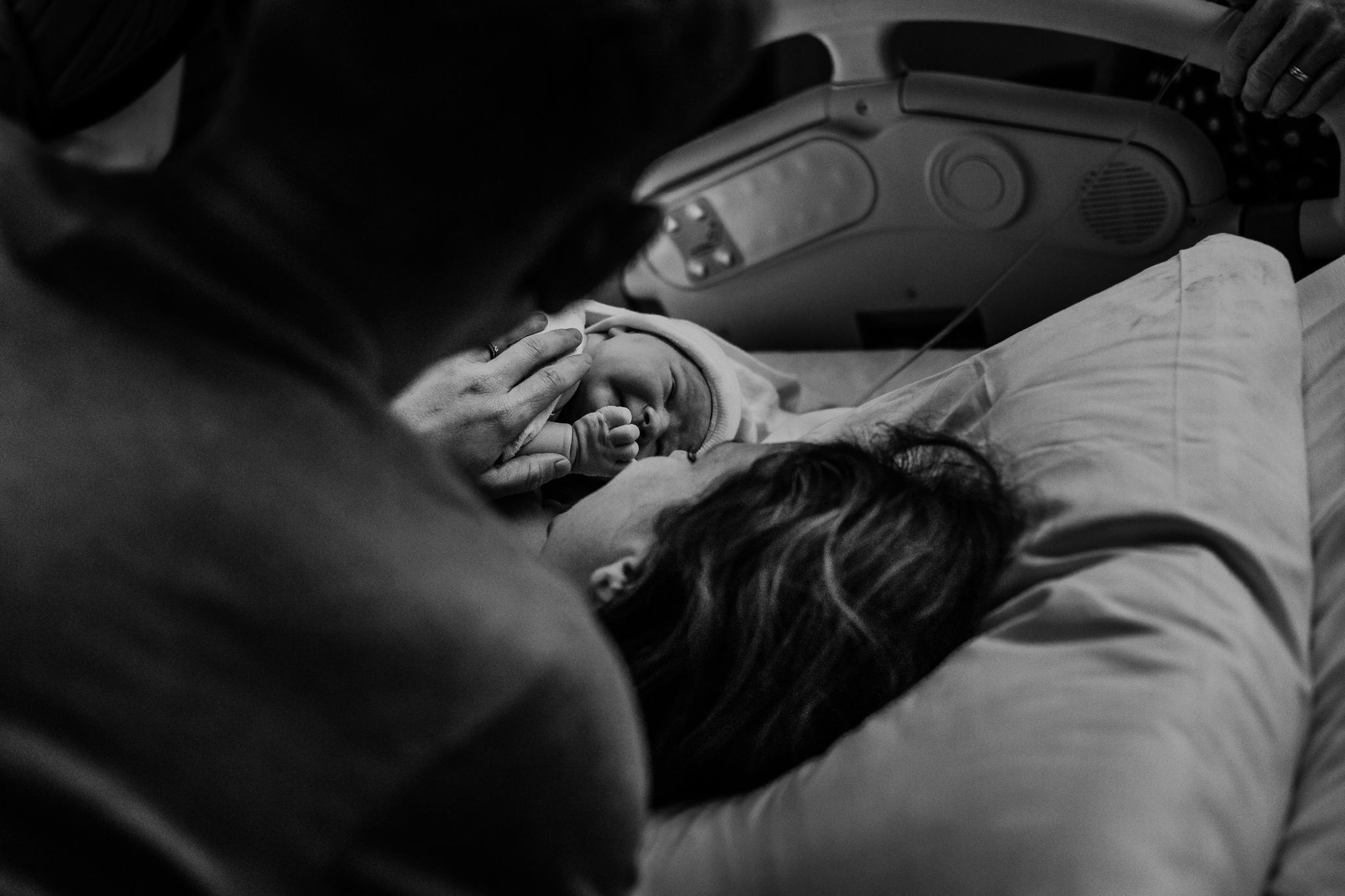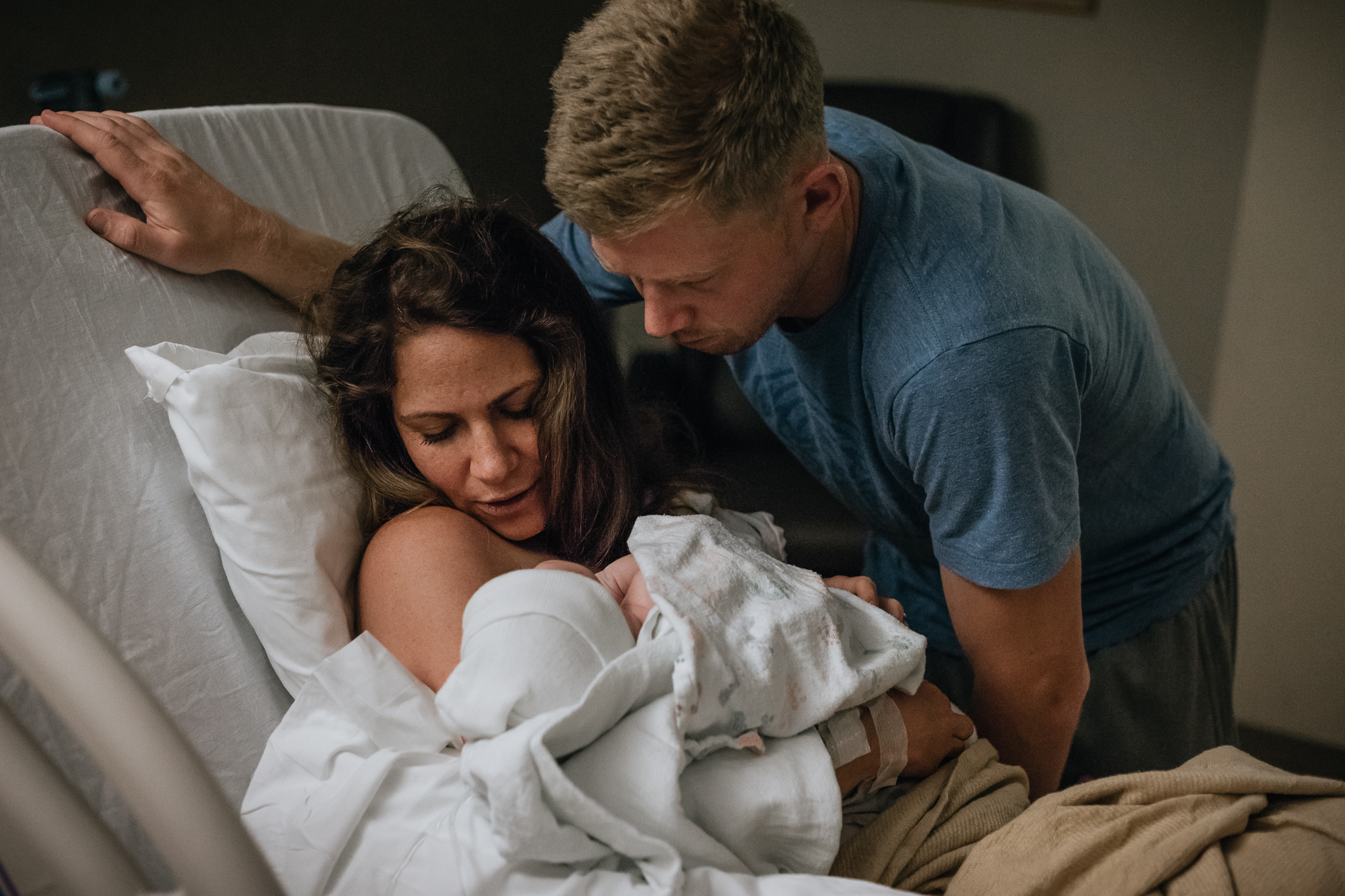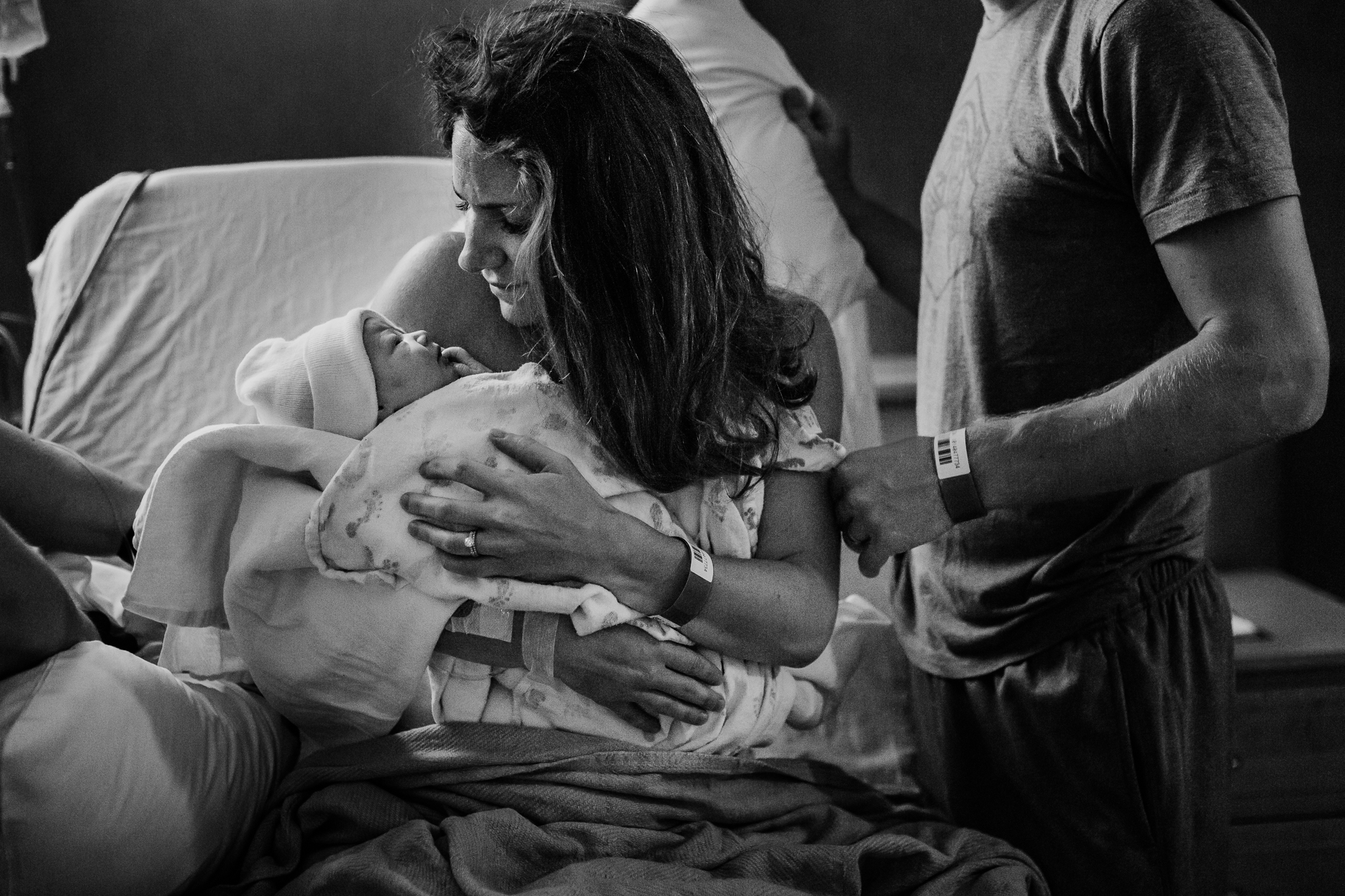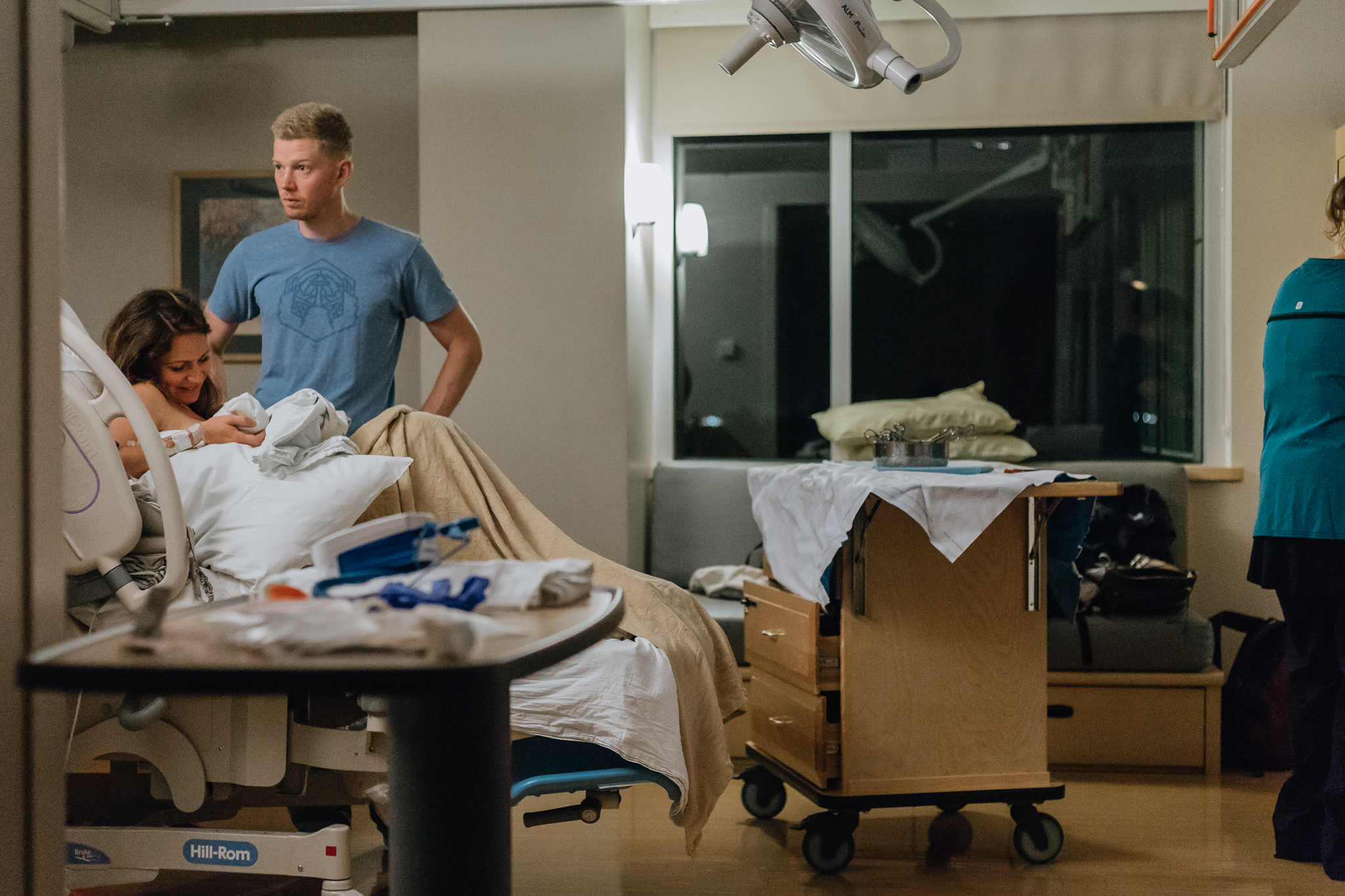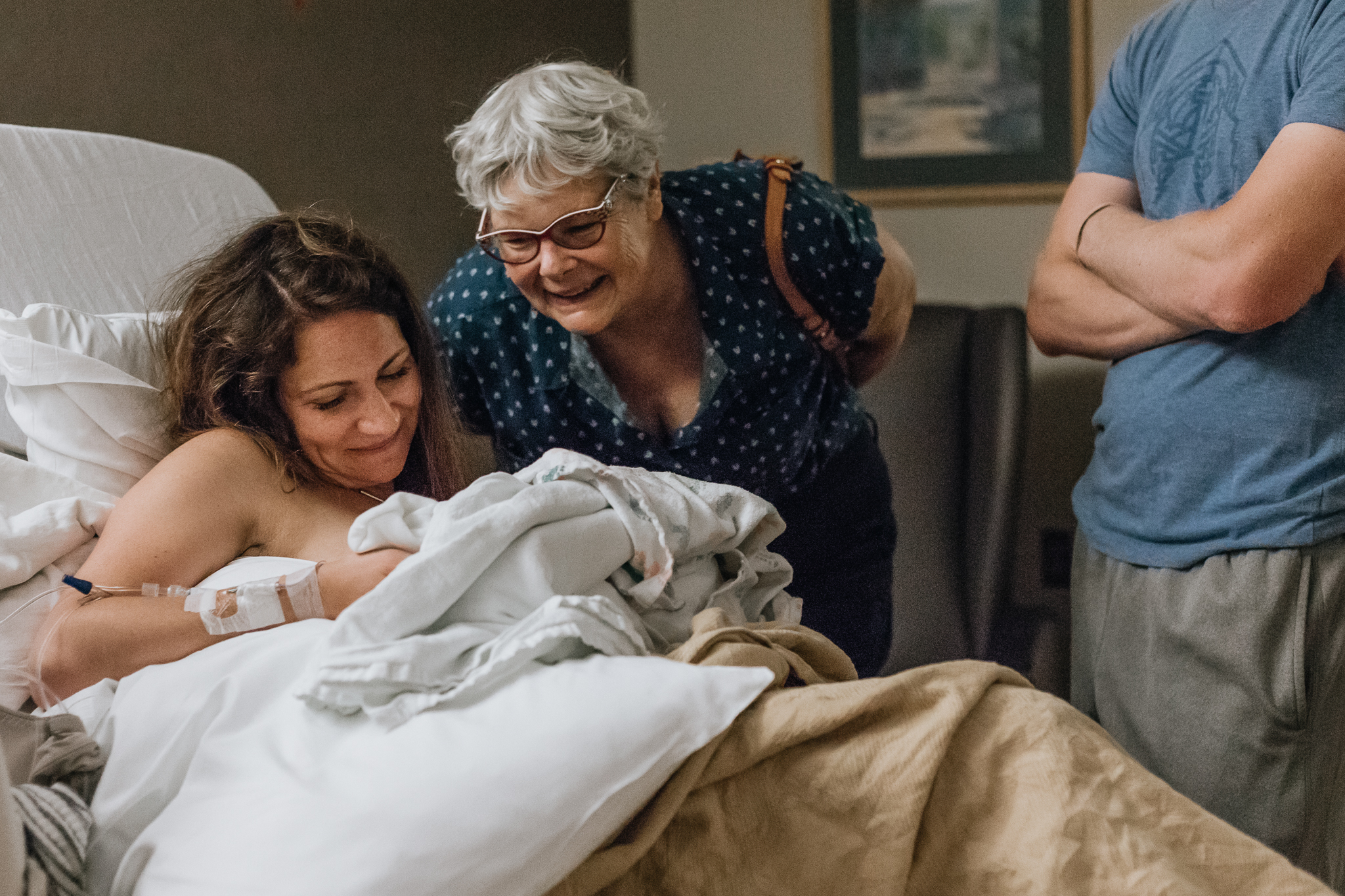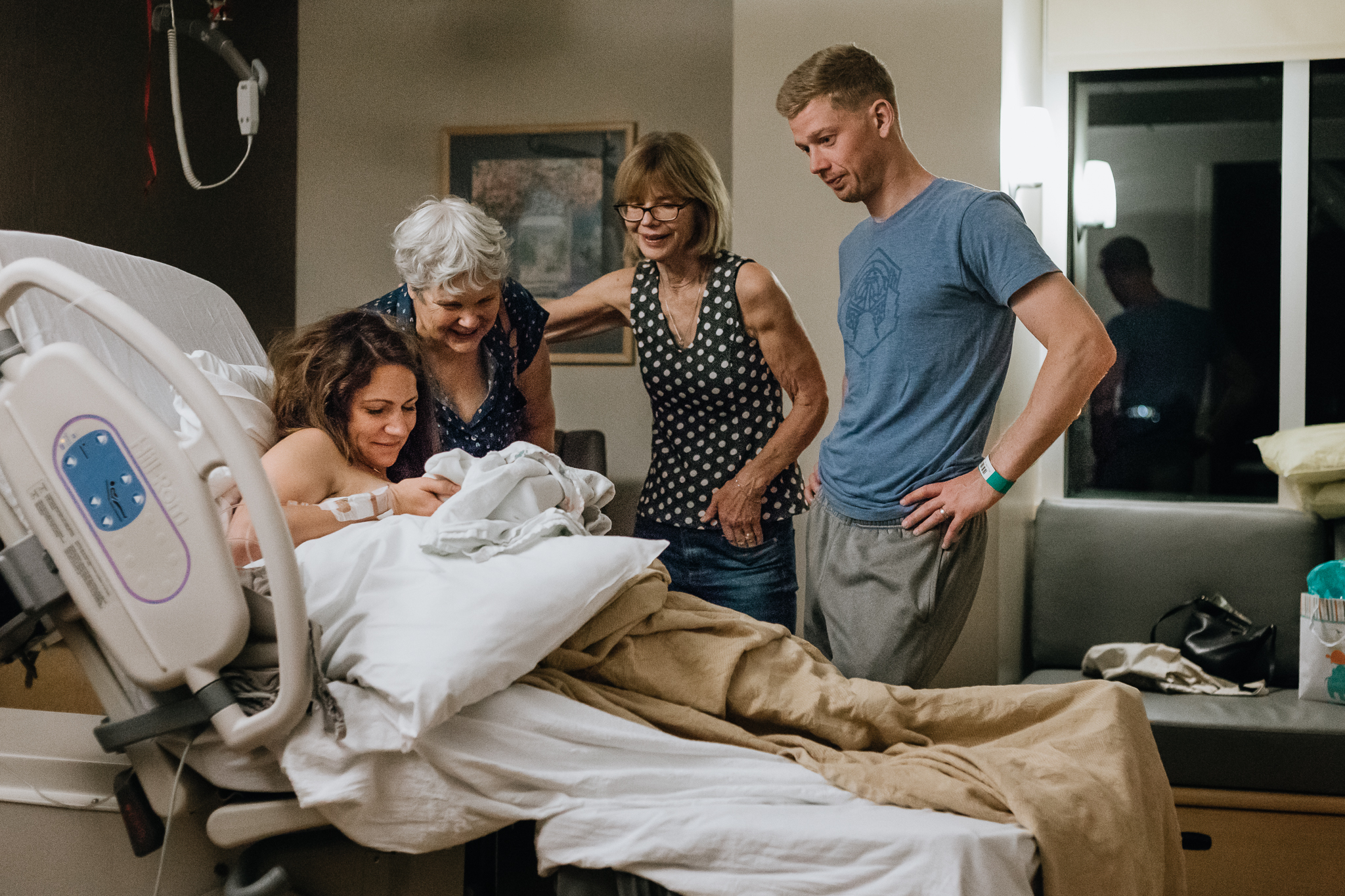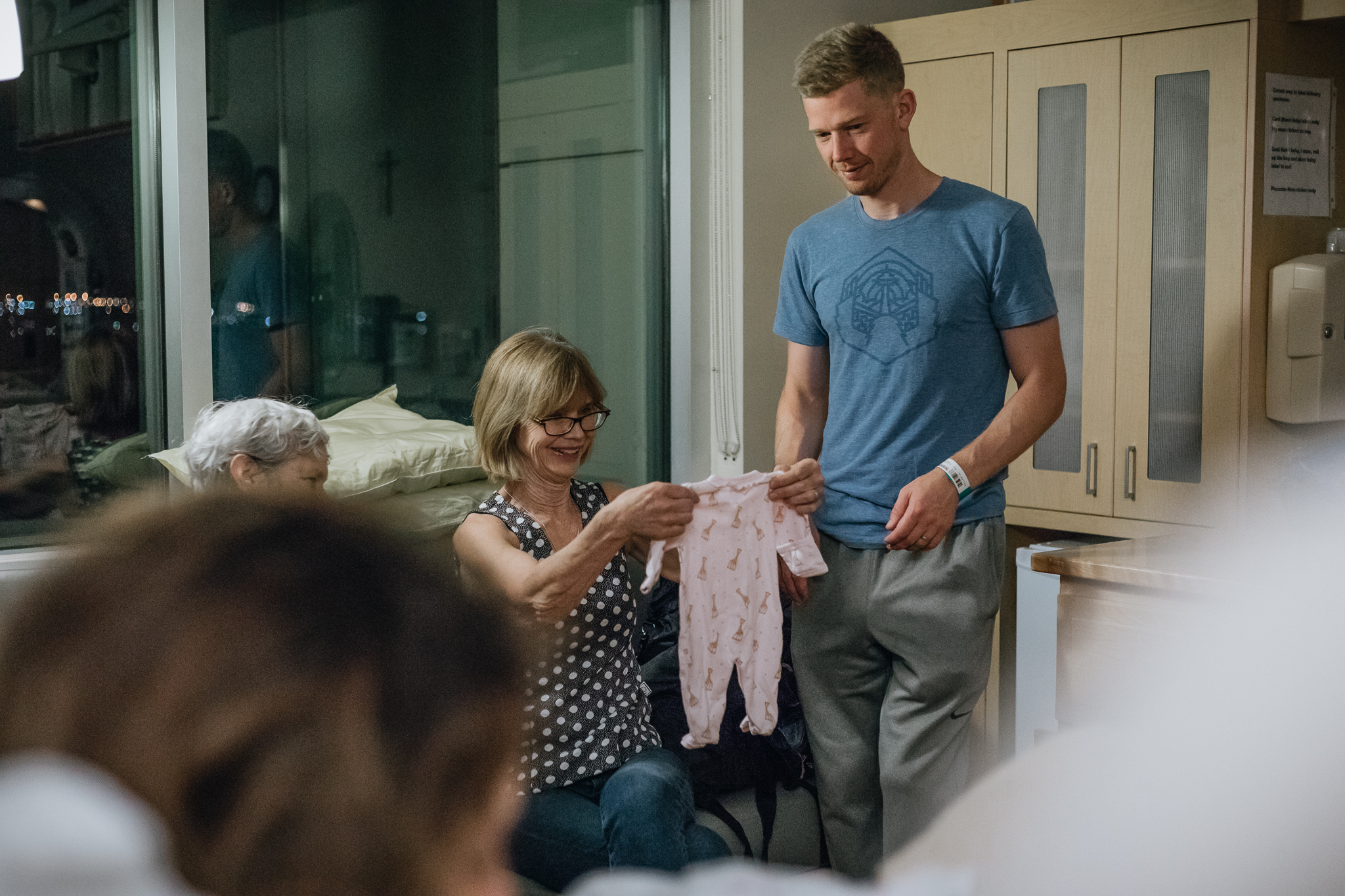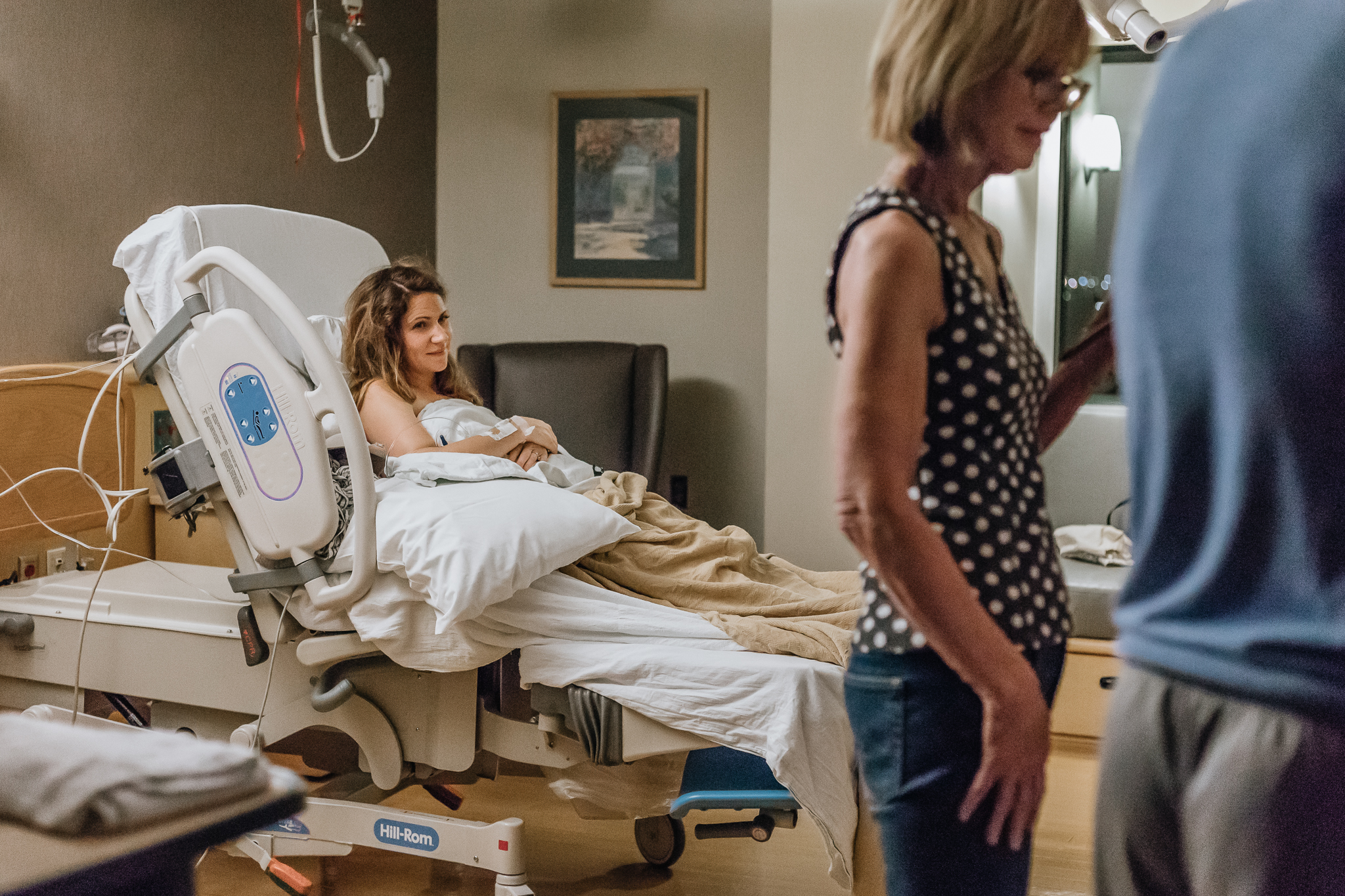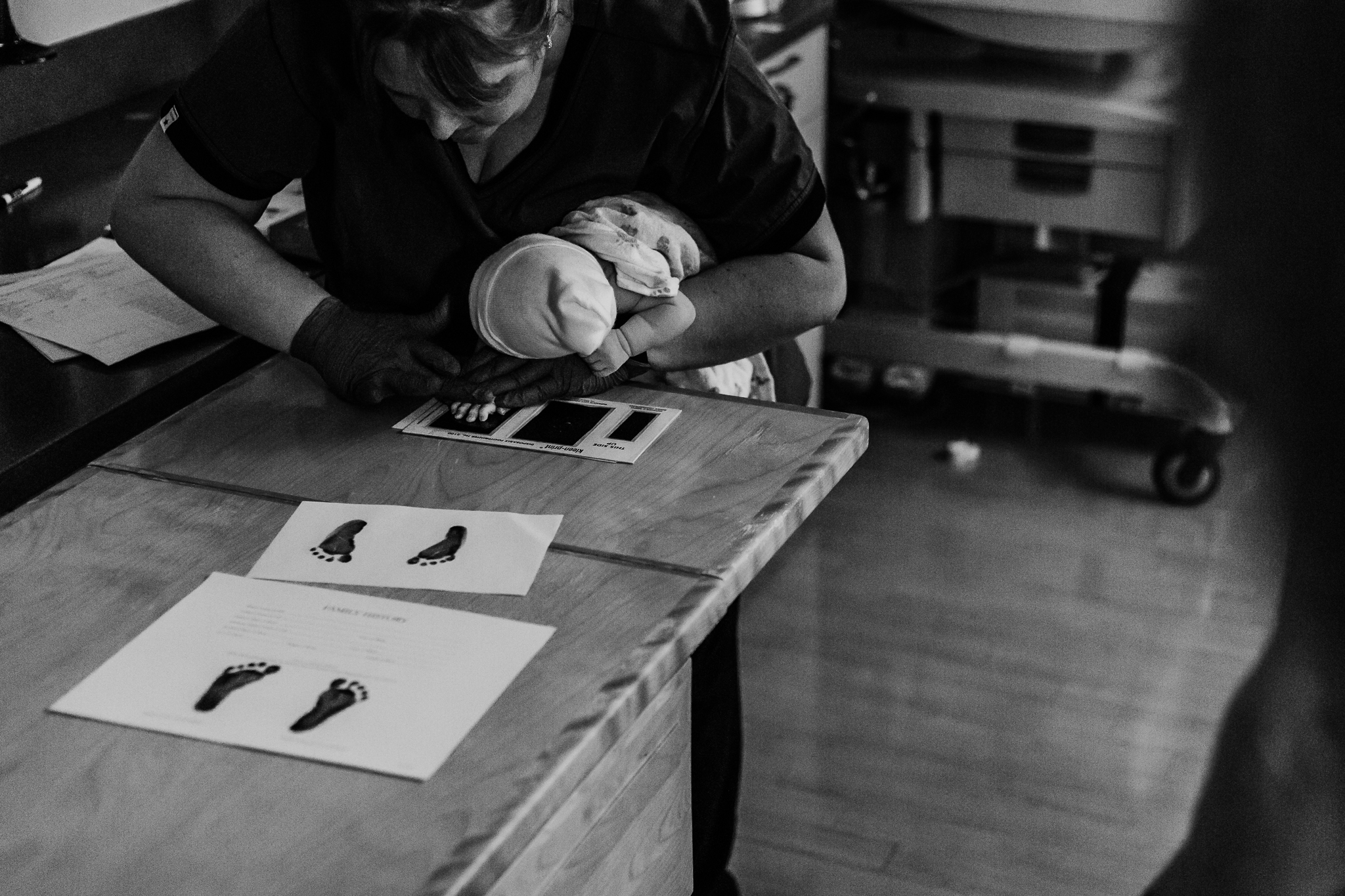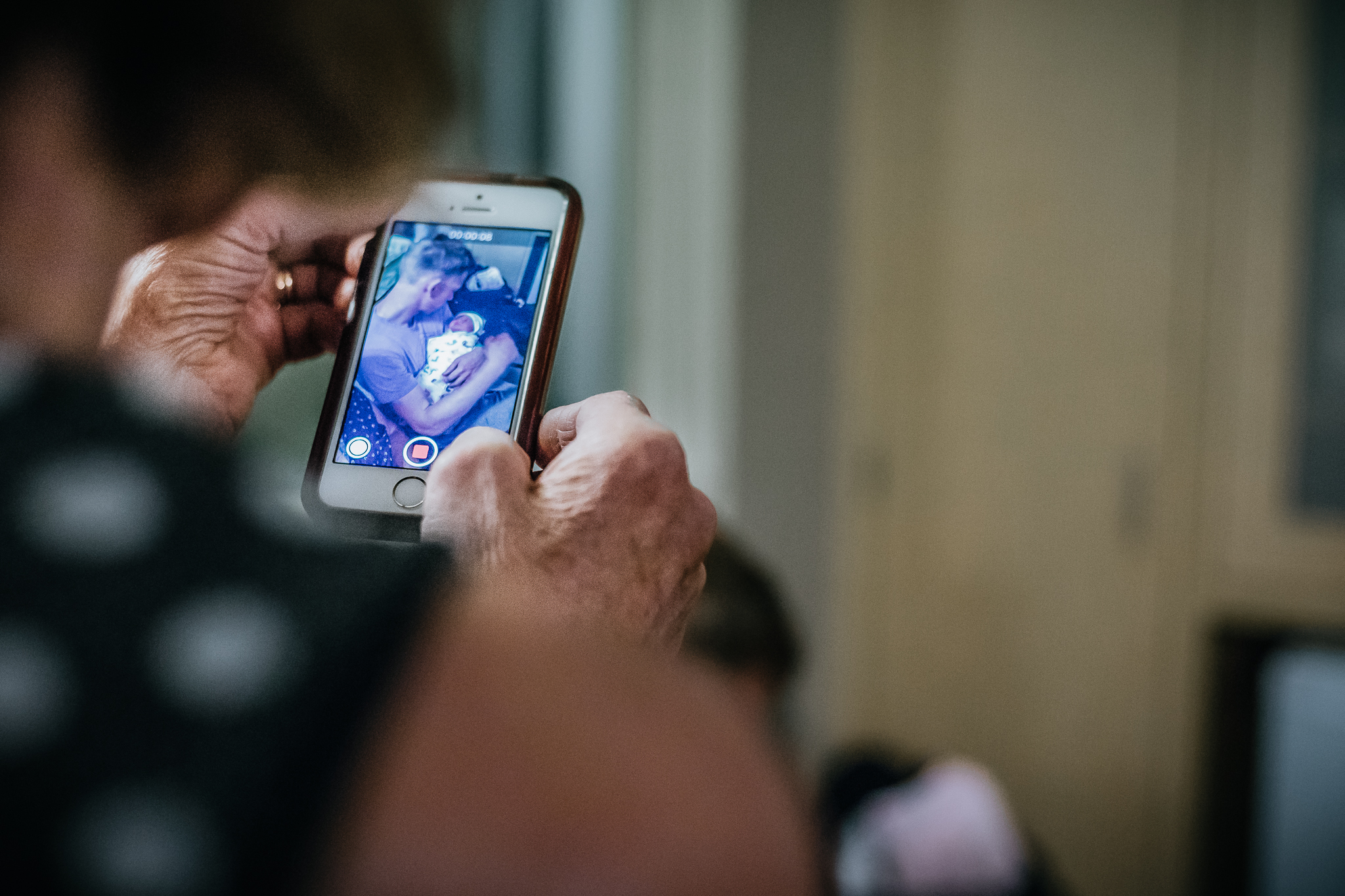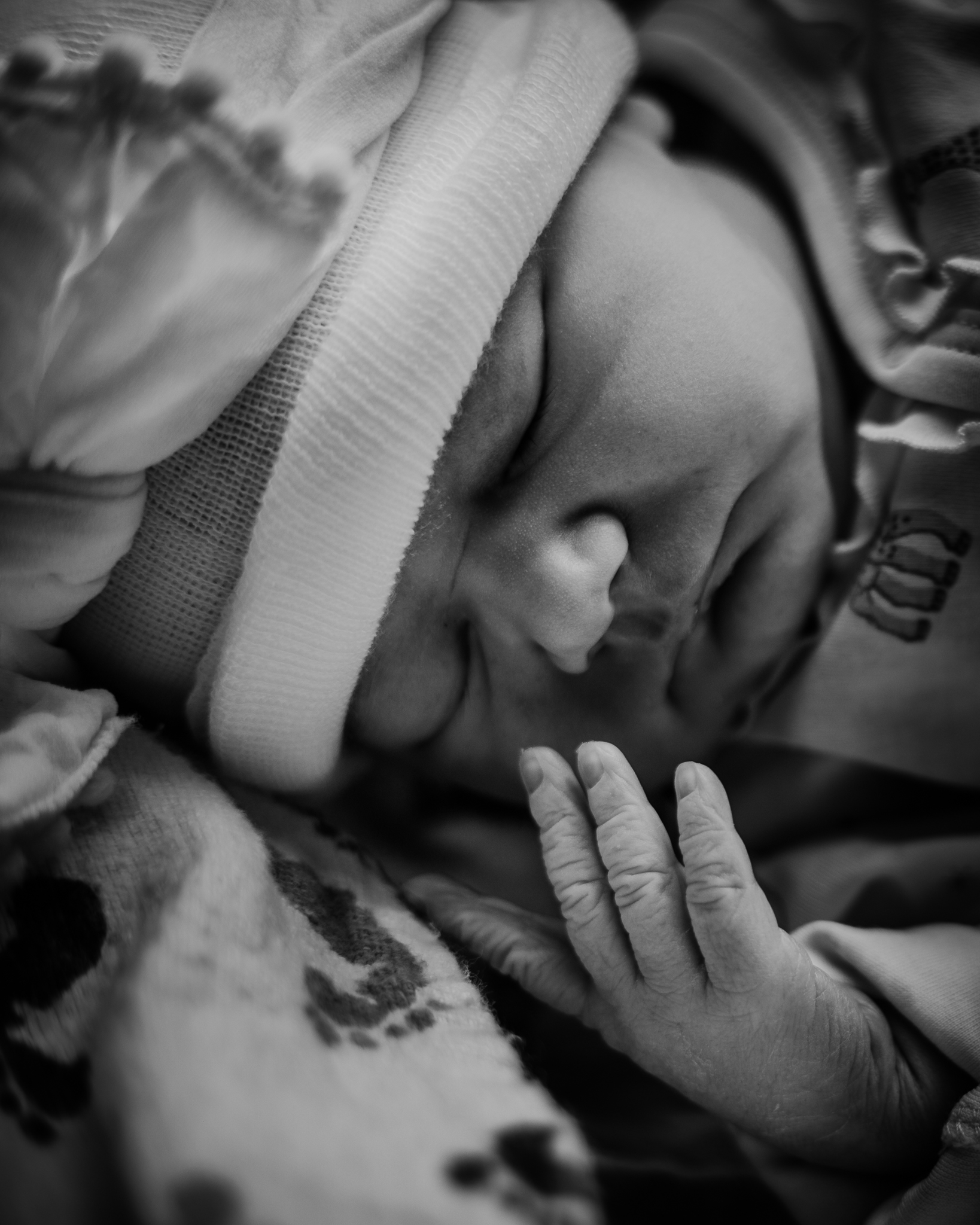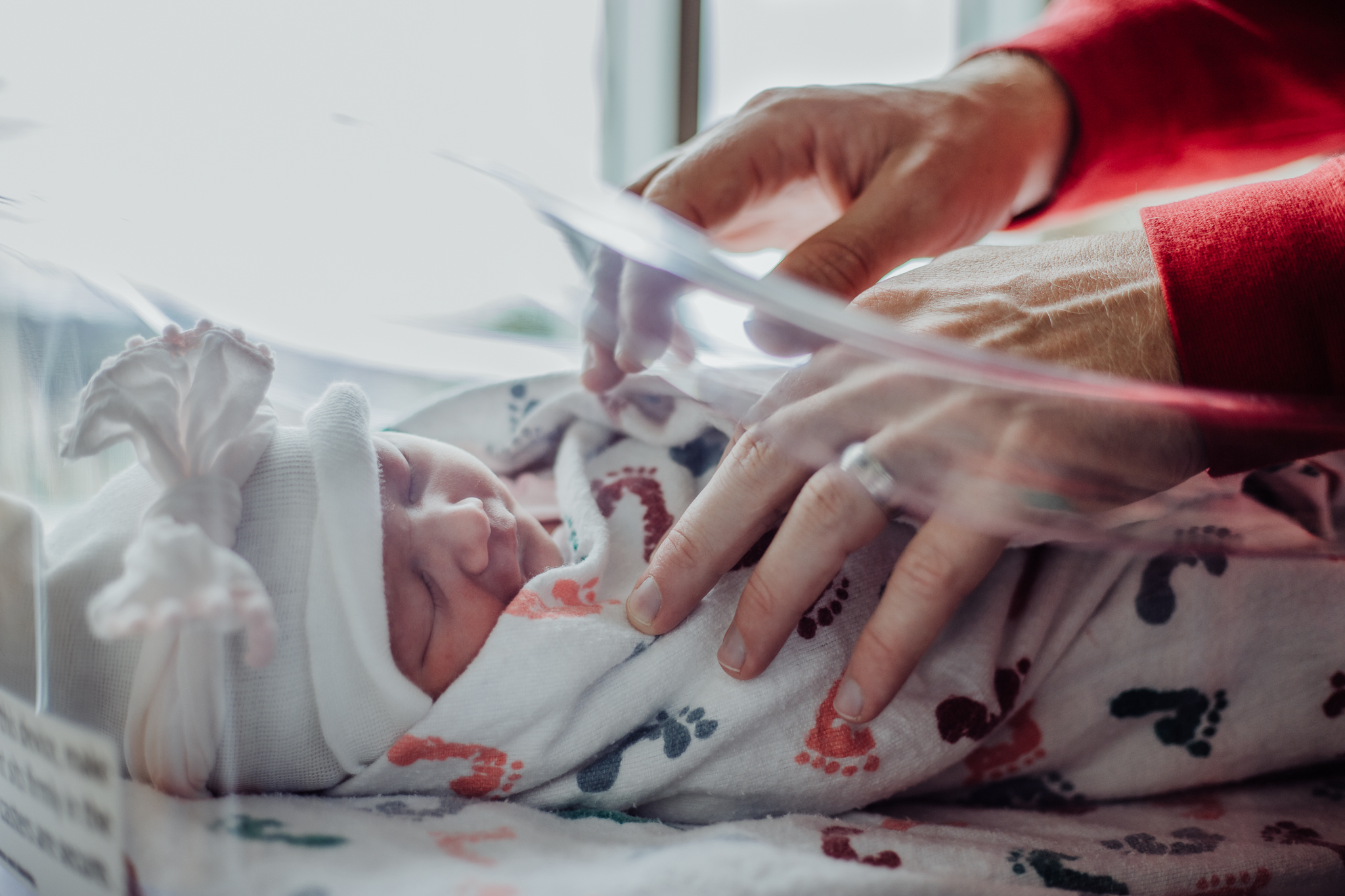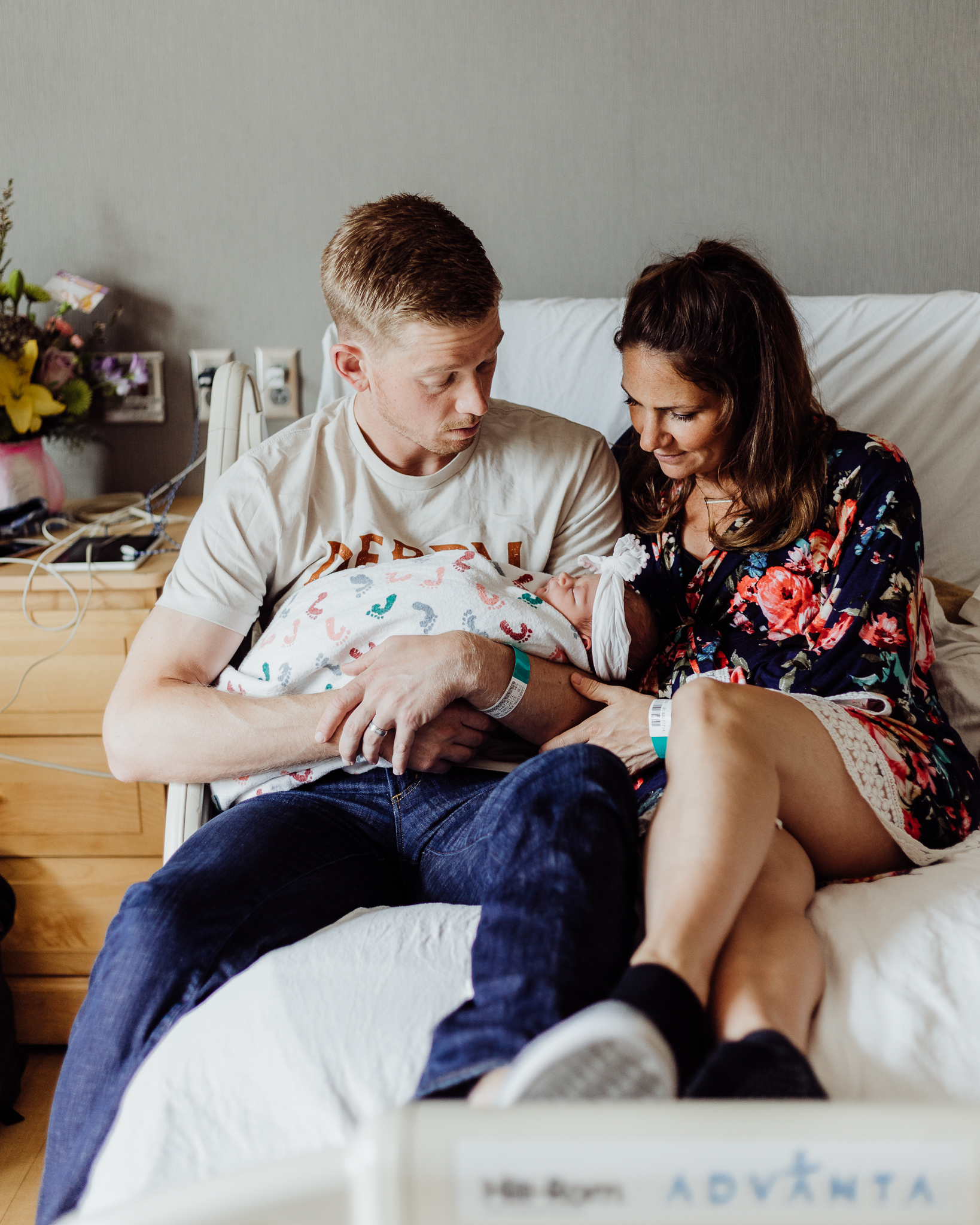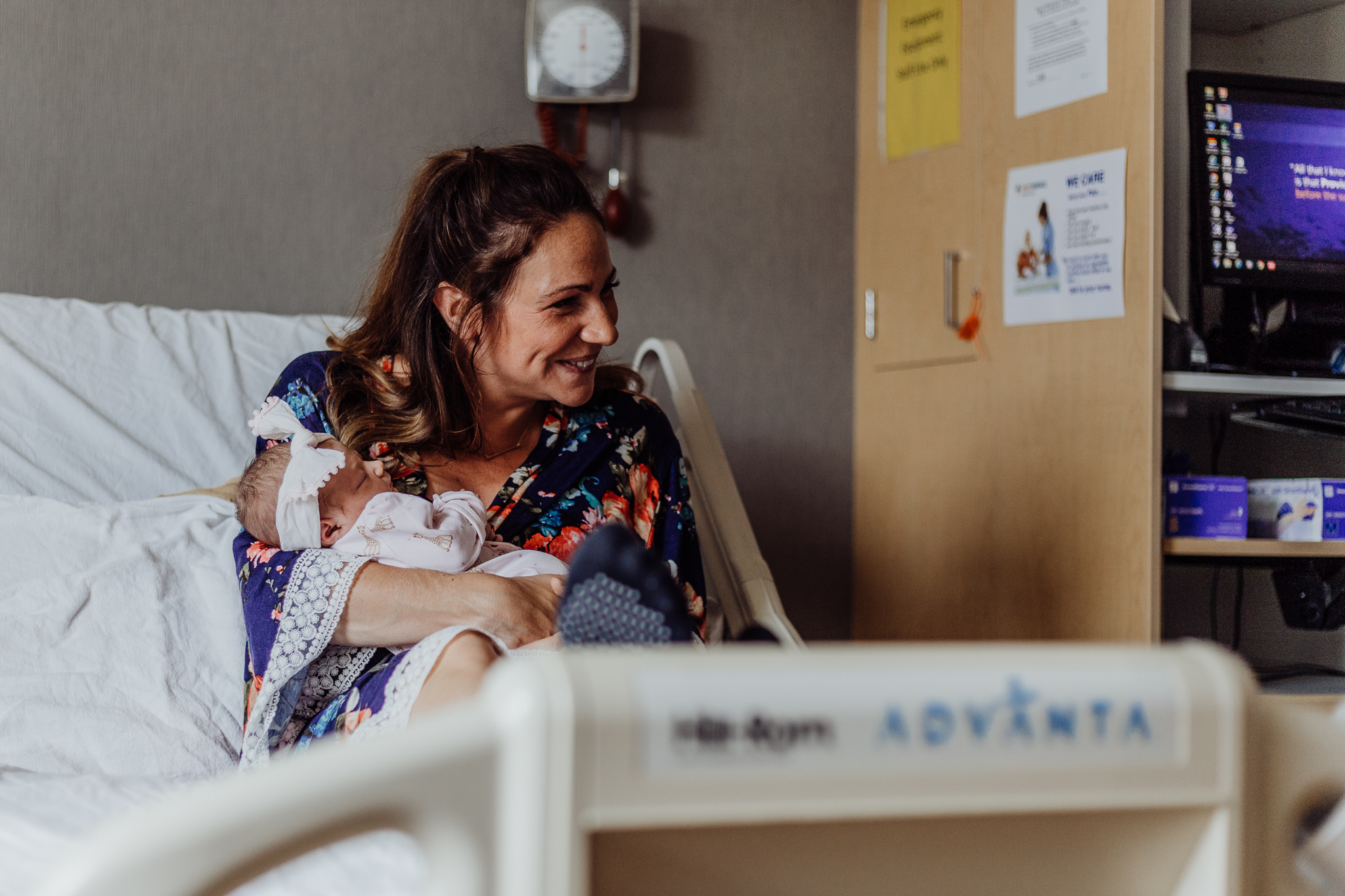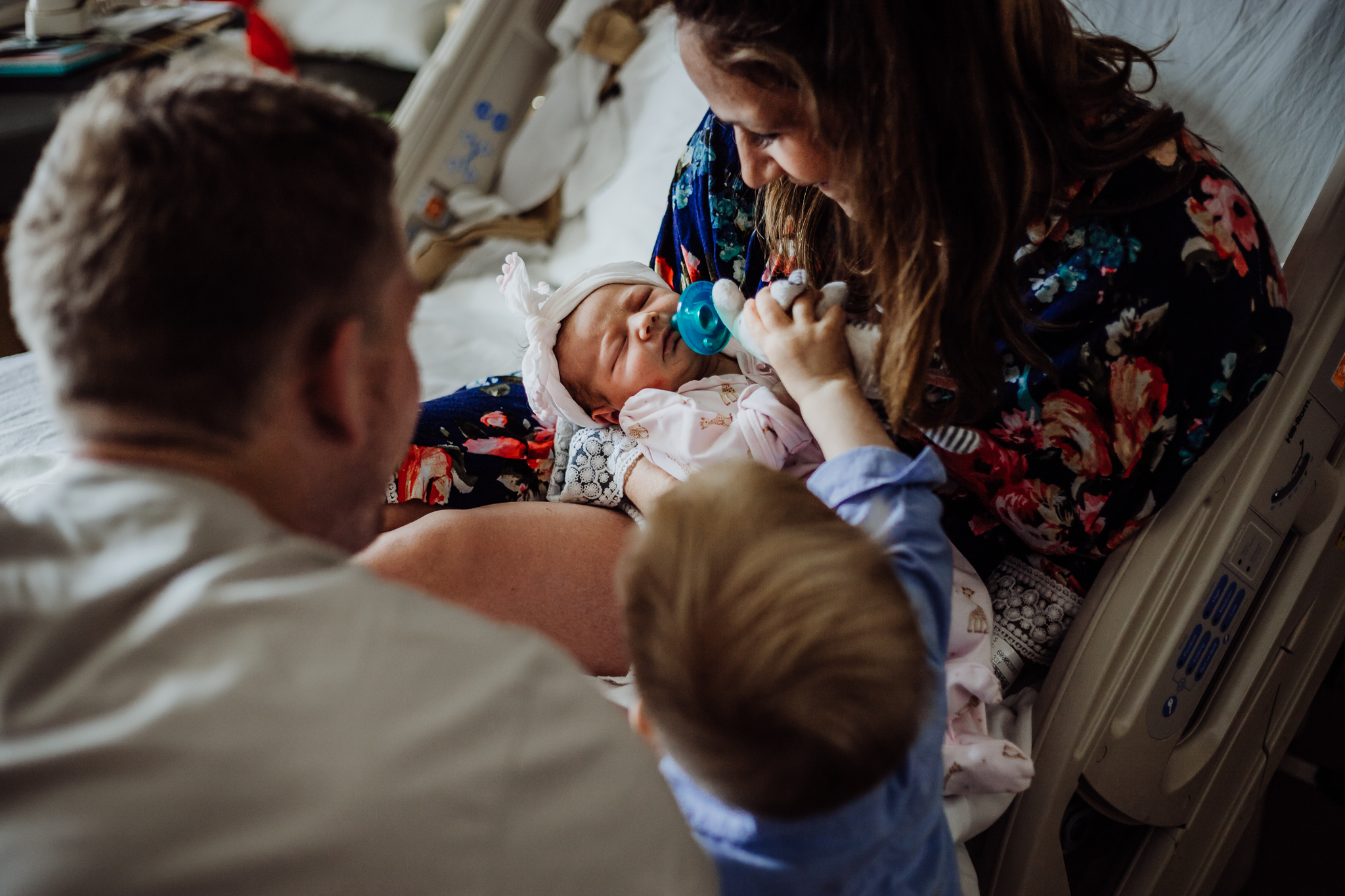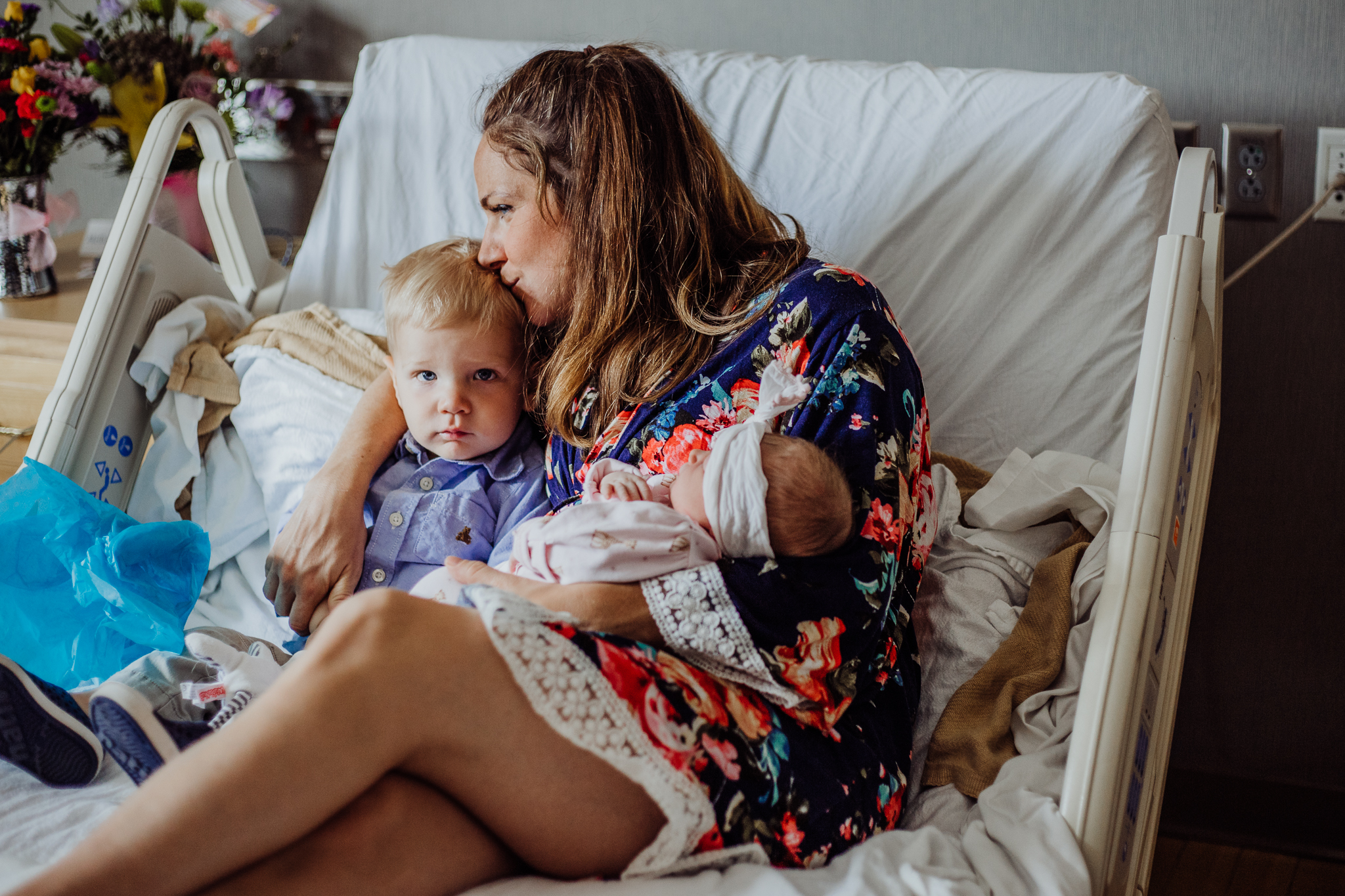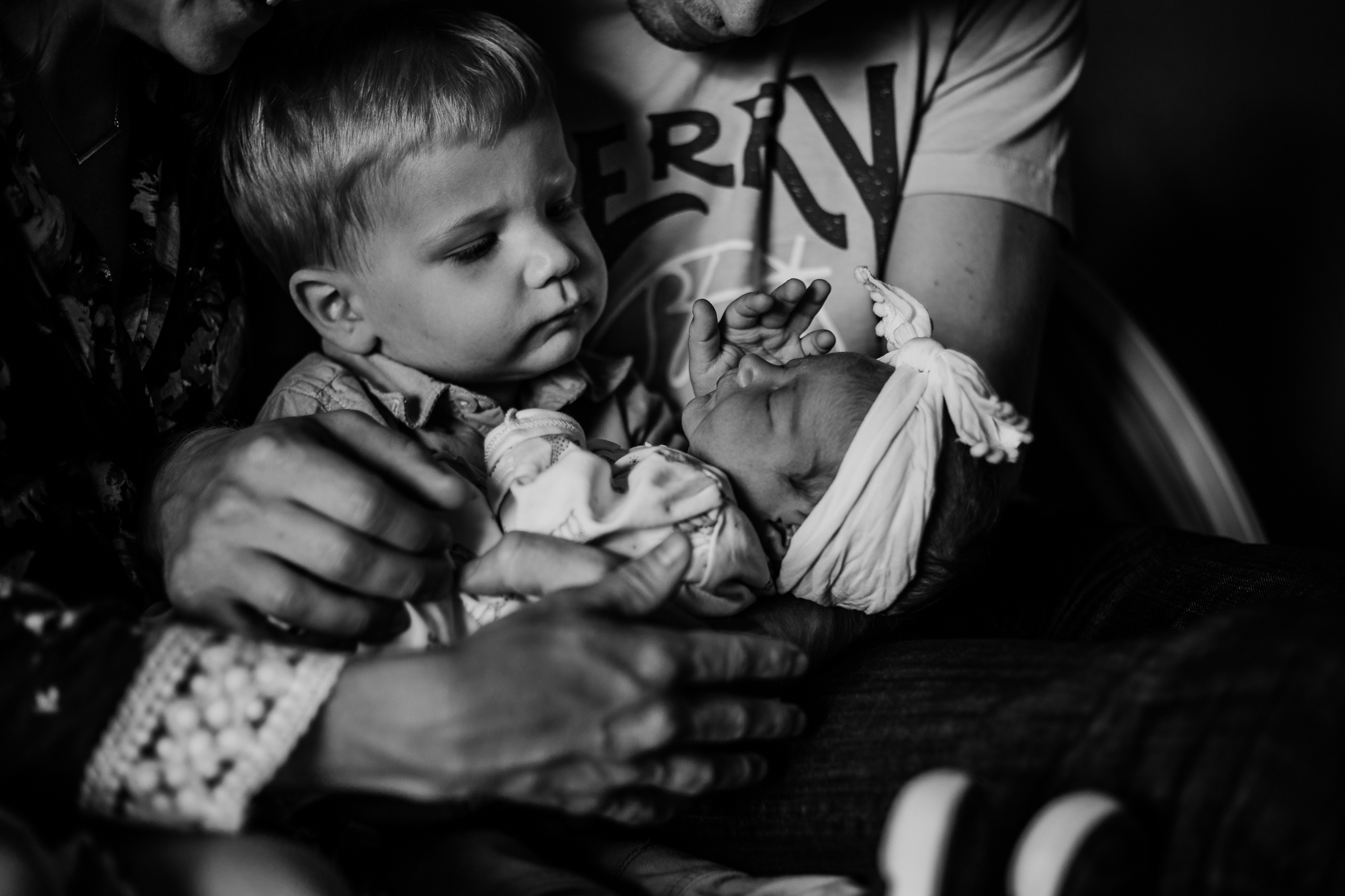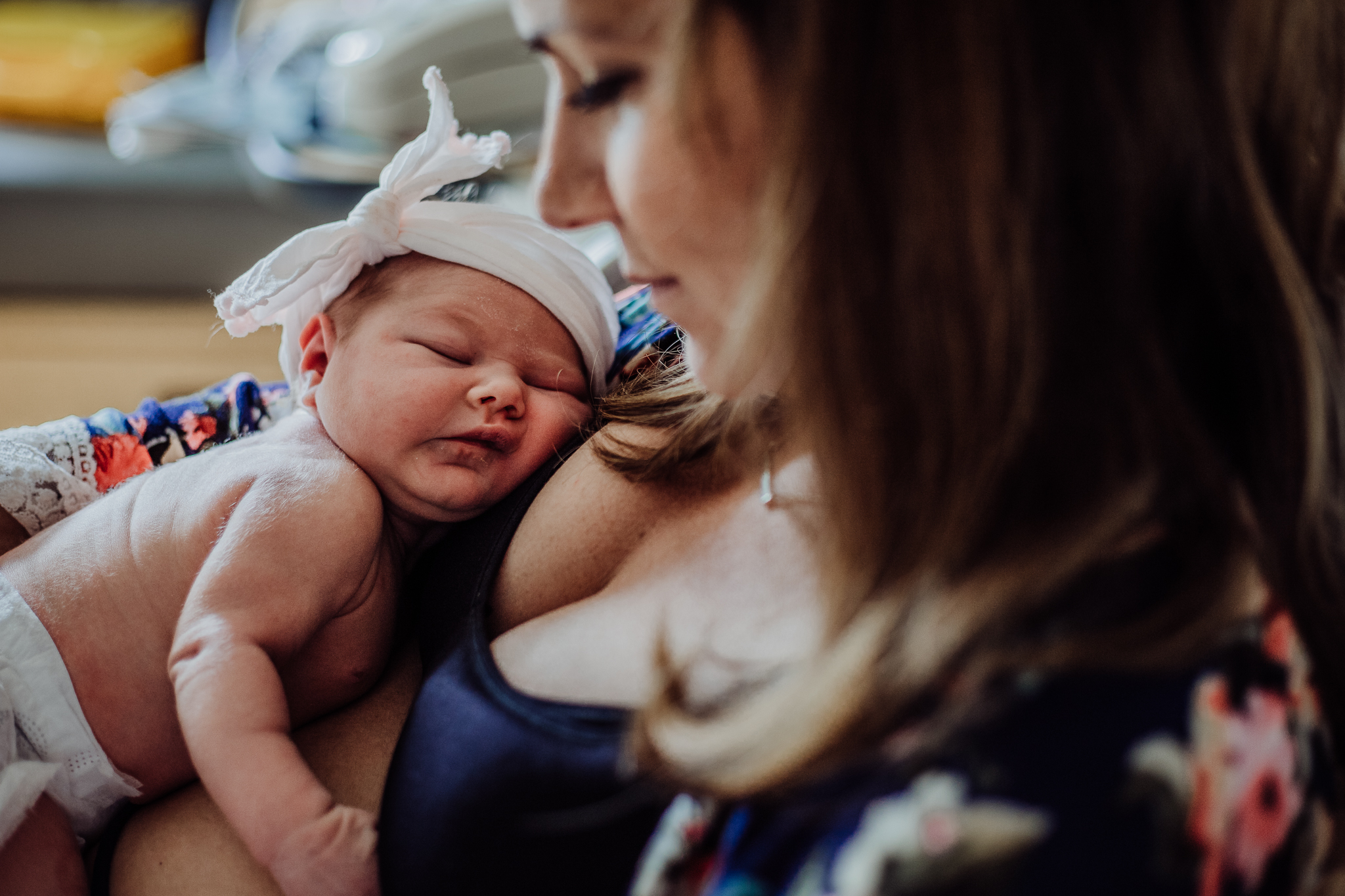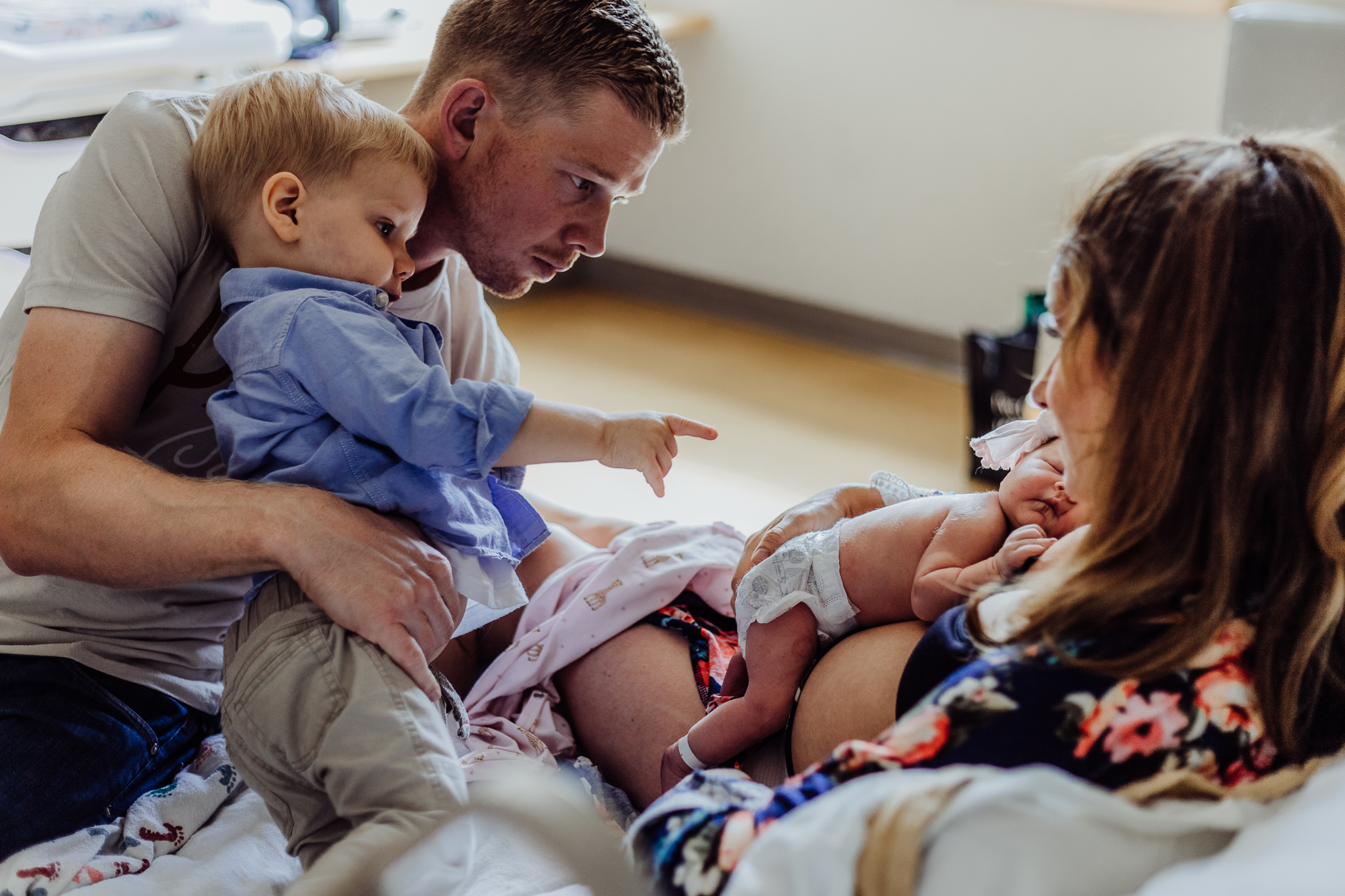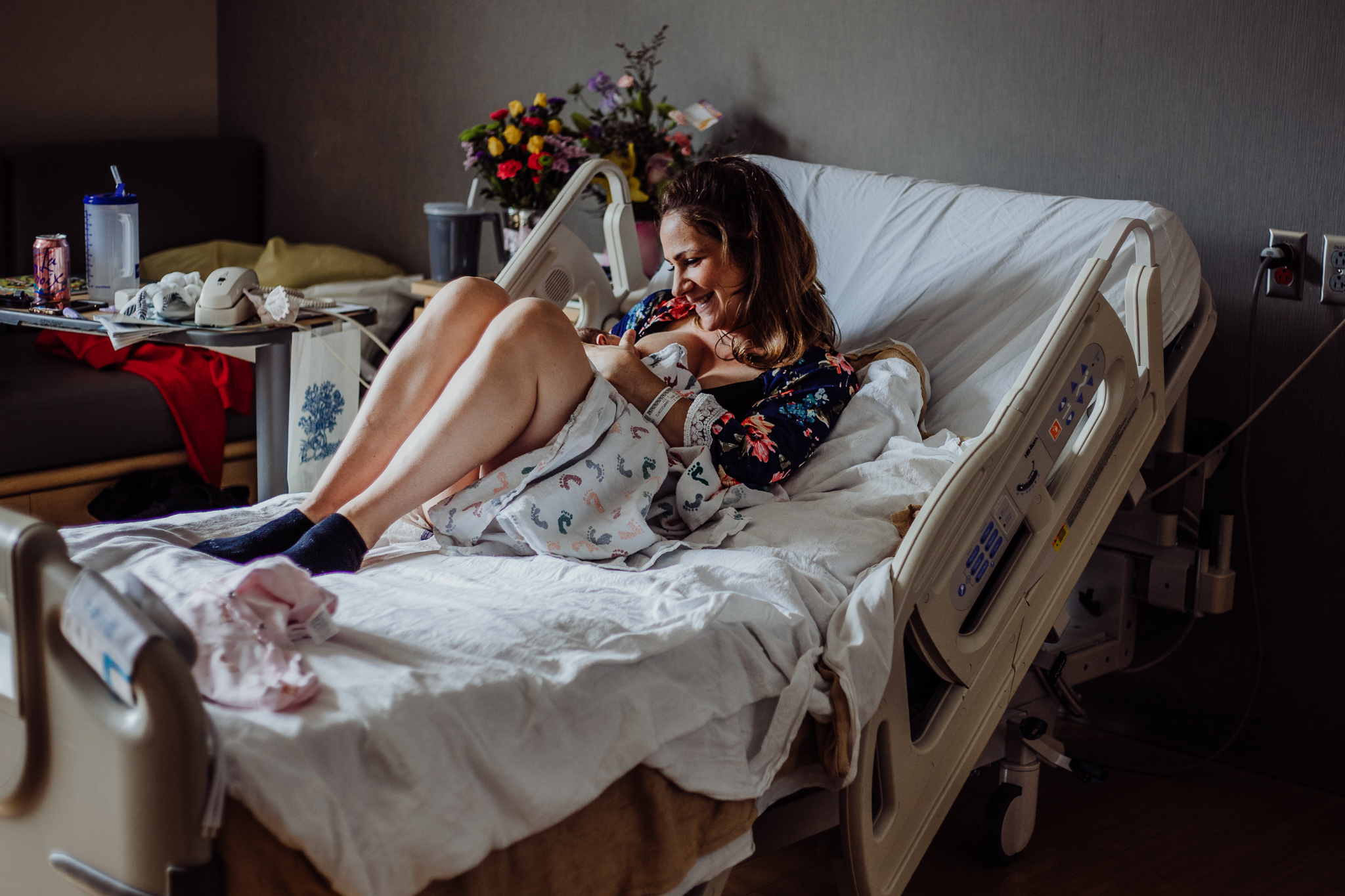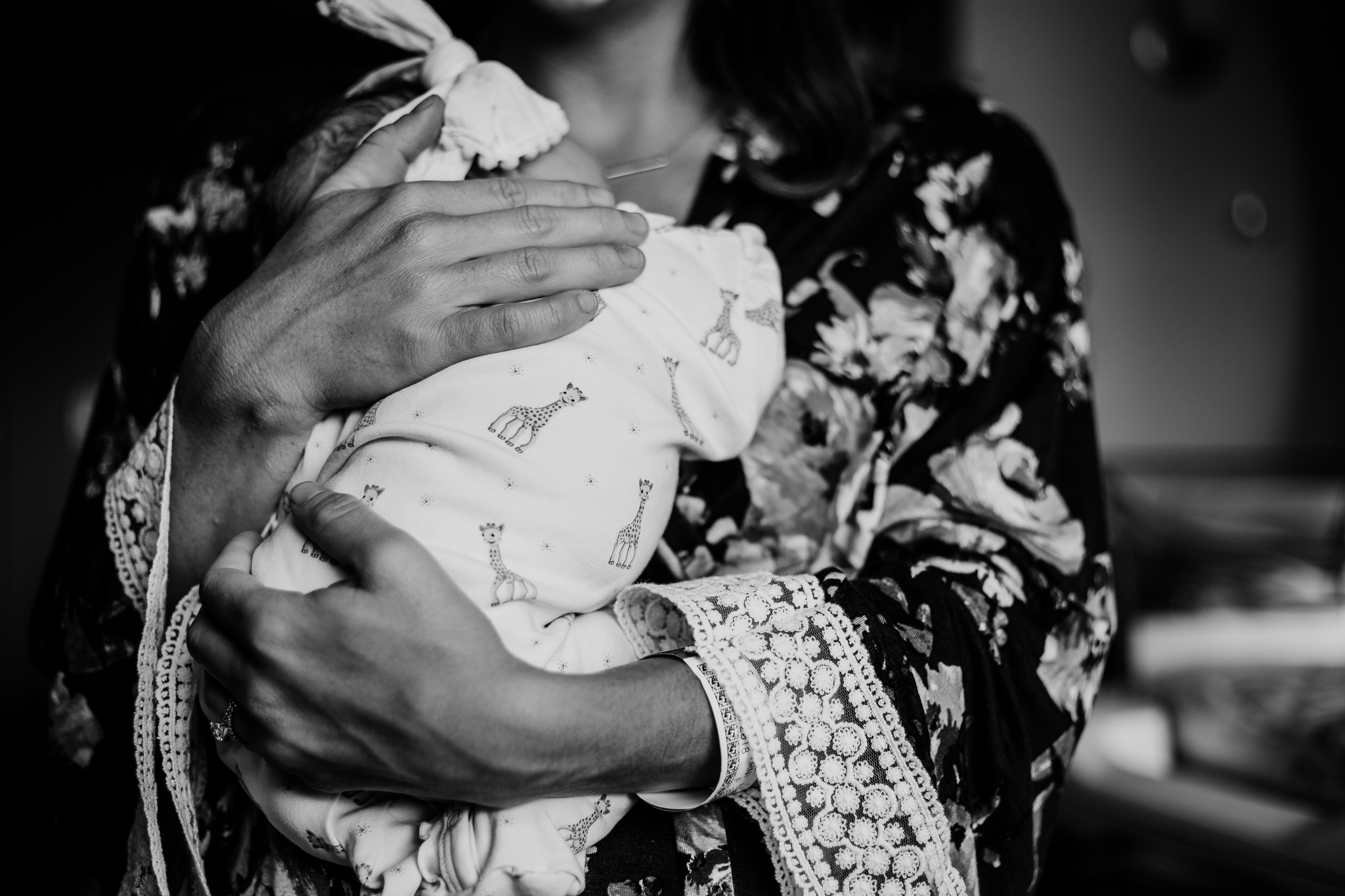 Birth Photograph, Fresh 48- Newborn Photography/ Spokane, WA